Global Signing Hub
Diversify your platforms to offer the best to your clients
100% transparent for the end user 
Simple integration within existing platforms to offer new possibilities to your customers.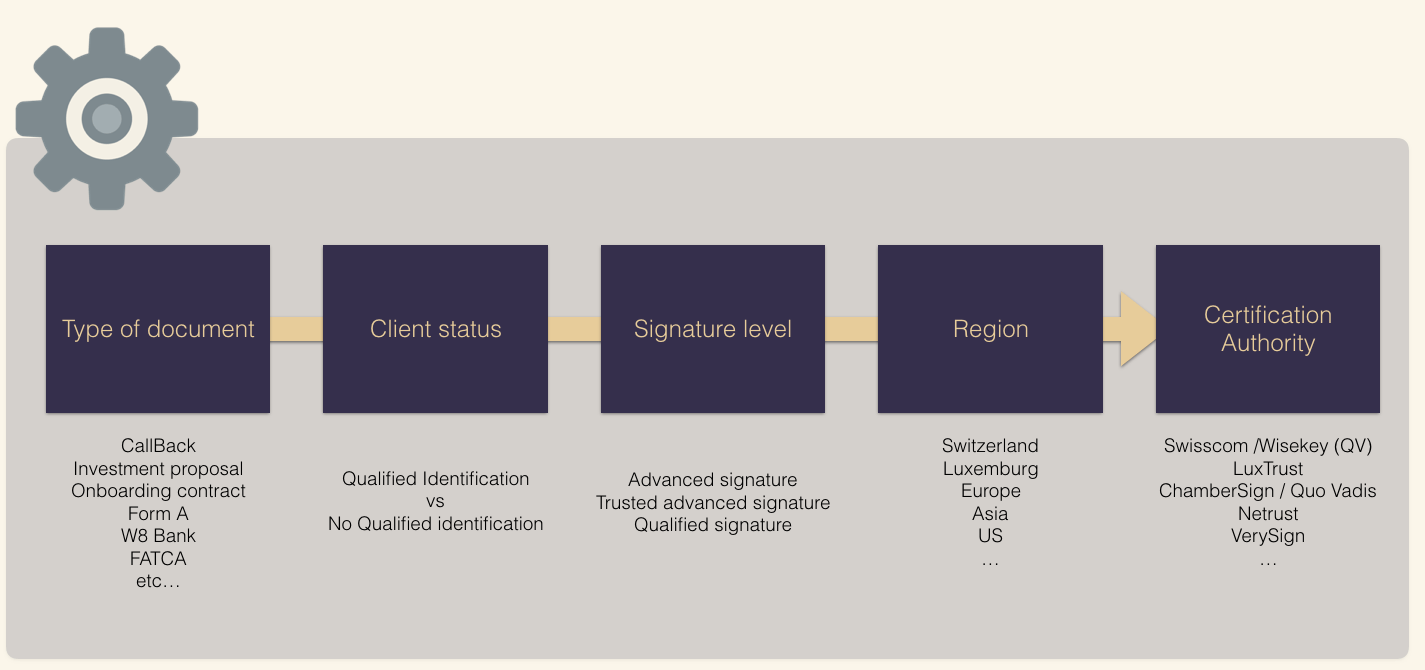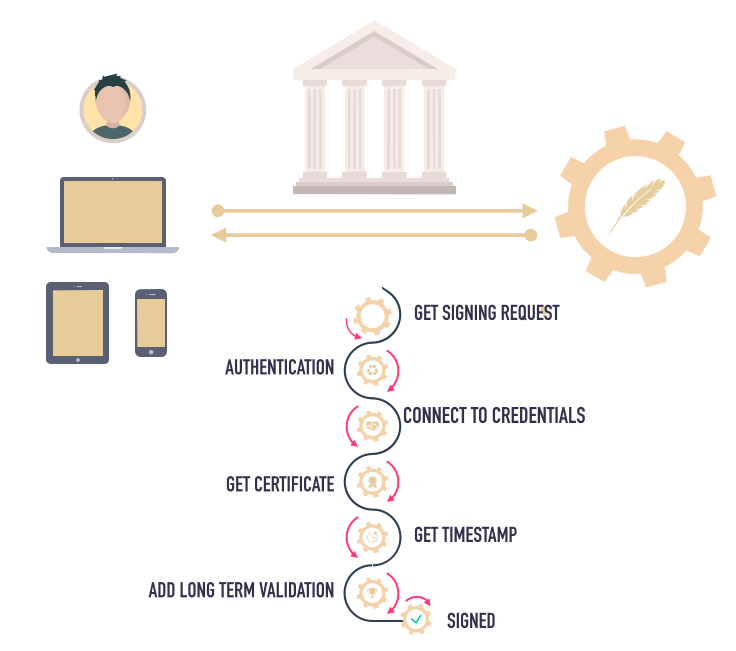 Our engine detects the right workflow in order to connect to the right certification authority and issue a compliant digitally signed document.
It integrates your platforms so that your clients and external partners can easily sign documents via your ebanking, client portals, mobile applications or on-boarding solution.
Out-of-the-box solution integrated with certified digital signature 

providers. Eidas and Zertes (Swiss law on electronic signature) compliant. 

Supporting any level of signatures required and defined by the business.
Legally binding signed document with official timestamp and authenticity guaranteed (the document can not be modified once it is signed).