Legally binding Qualified Electronic
Signature in Switzerland   
Video identification and access to a simple platform to sign document (QES). Fill the form below and in a few minutes you will be ready to sign all your PDFs documents.
Pricing per month
par utilisateur
 Video identification

 eSignature paltfom

 Unlimited signature (QES)
Fill the form, you will receive the access for your identification.
You will receive an invitation to verify your identity via video.
Access our Let's sign signature platform. Upload and sign all your documents in one click. 
Speed up accounts opening
Speed up your customer acquisition process. 
Create your signing room to allow online board members signatures.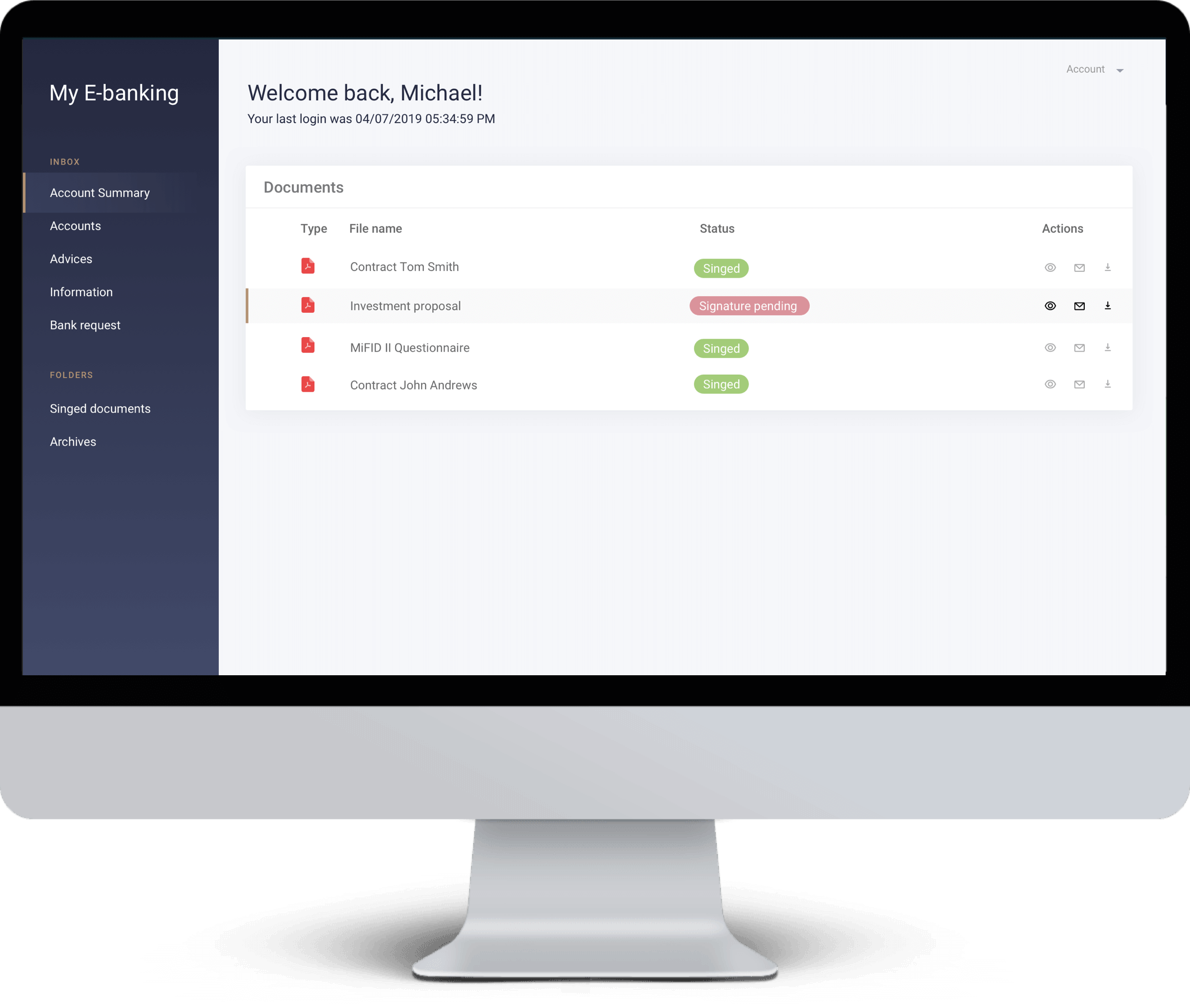 Law firms and fiduciaries
Sign your deeds, official letters and account statements with a single click.