Web API

for Qualified Electronic Signature (QES)
Digital signing process has never been so easy for companies and their customers.
With the Web API (also called eBanking Addon), companies can automate QES* process in 5 simple steps :
*QES : Qualified Electronic Signature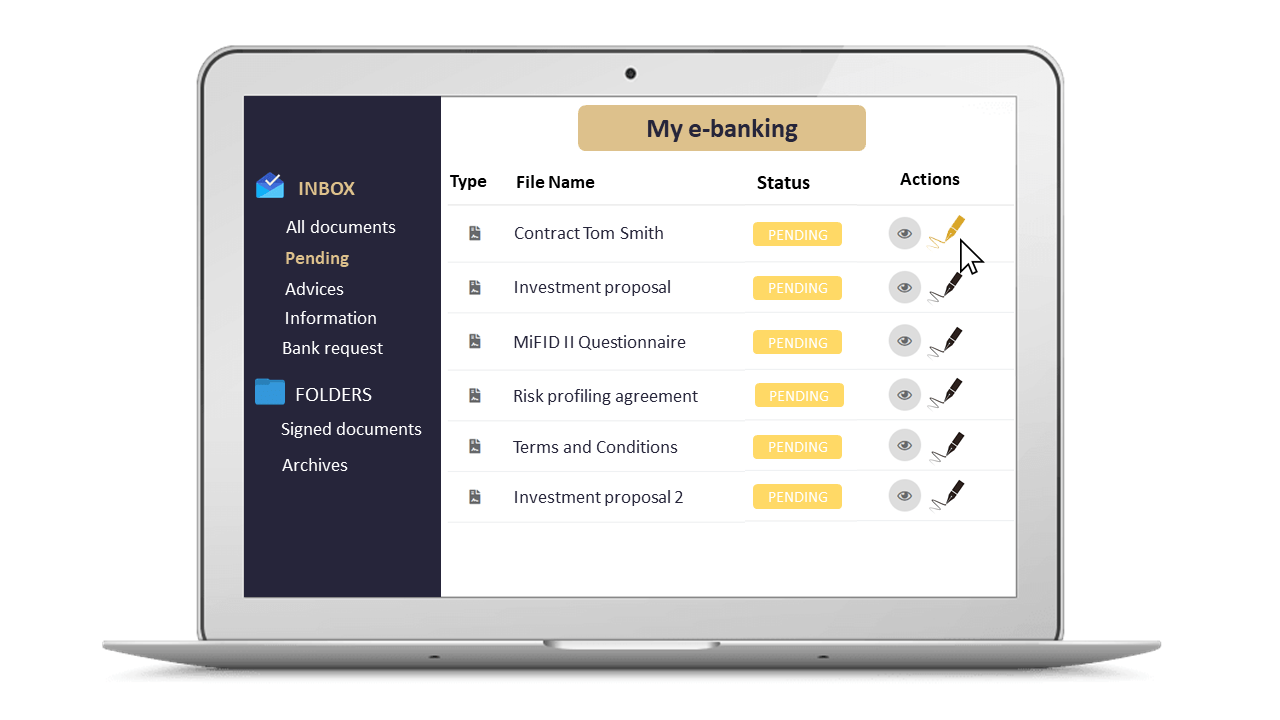 1) From client account (i.e. e-banking), launch digital signature on a document
2) Preview document and customize signature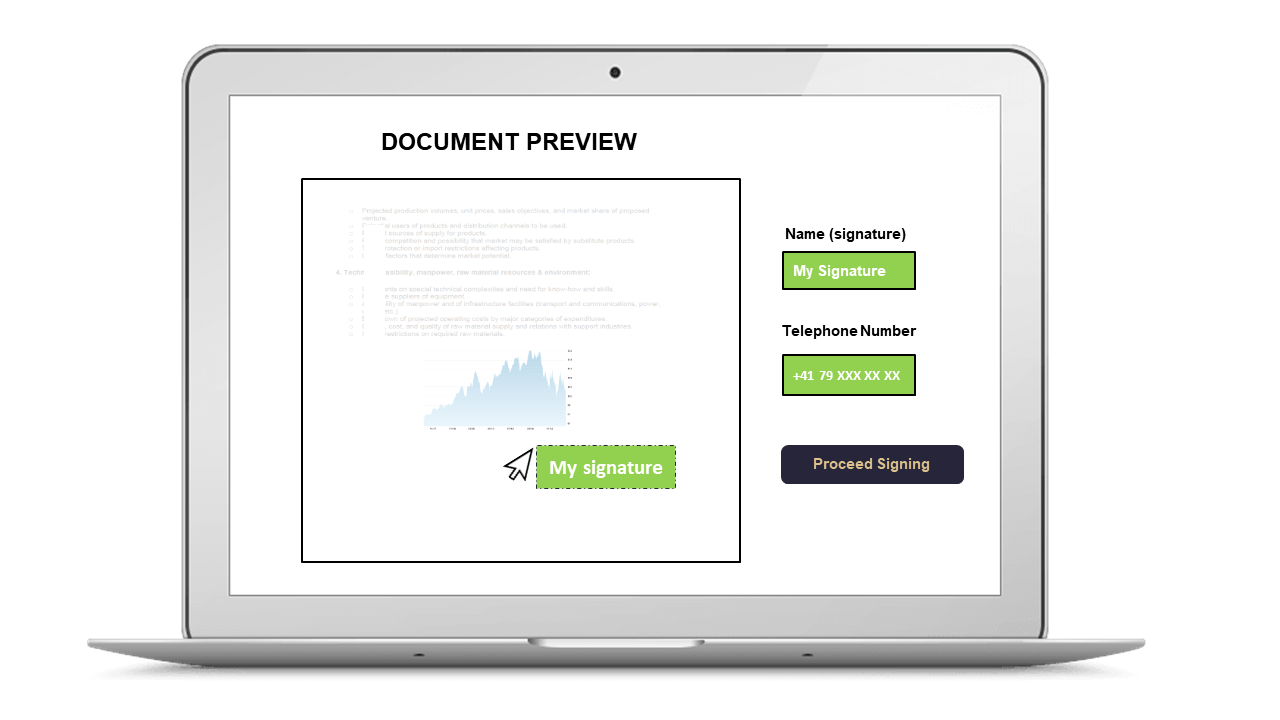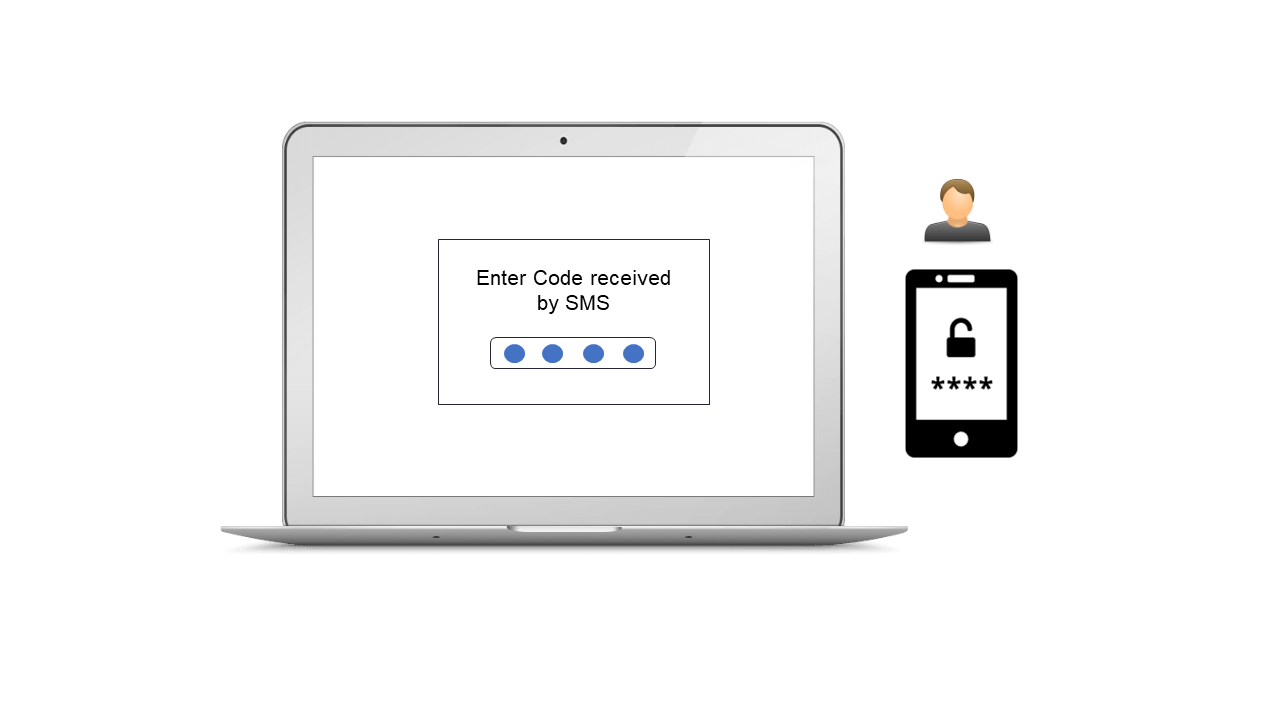 3) Enter the One Time Password received by SMS
4) Receive signed document with full details*.
*Digital certificate with non repudiation attributes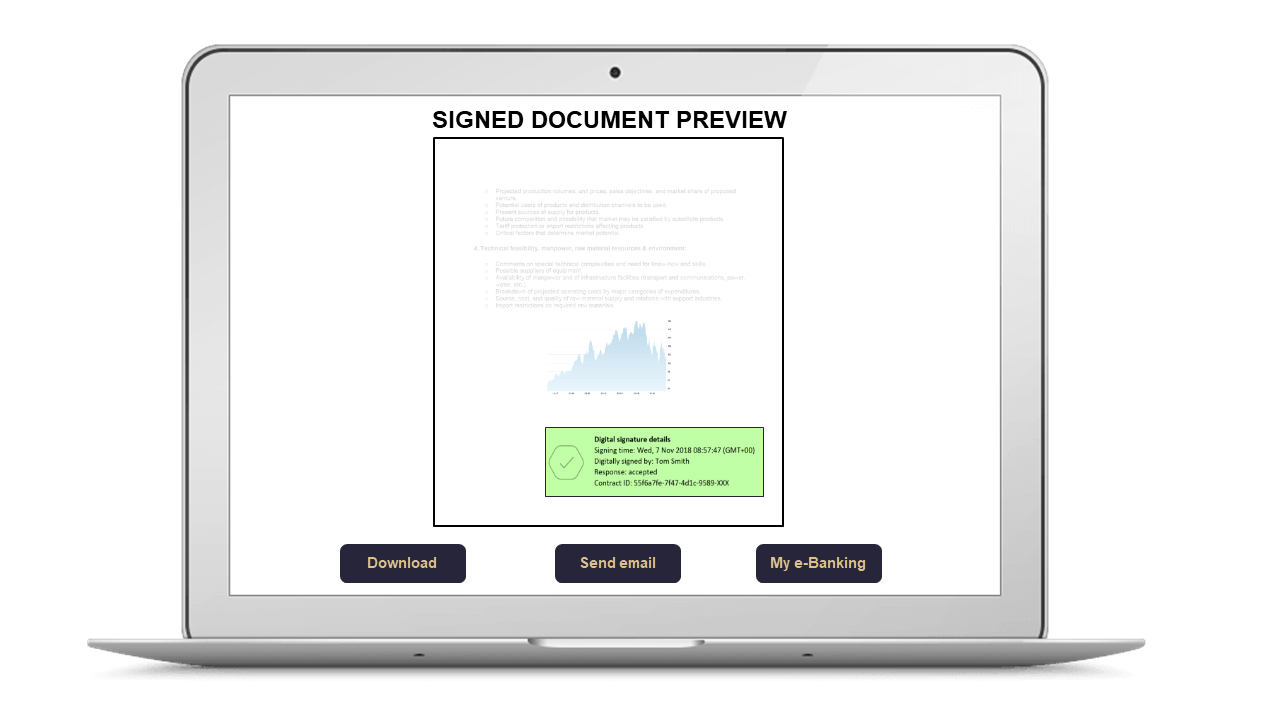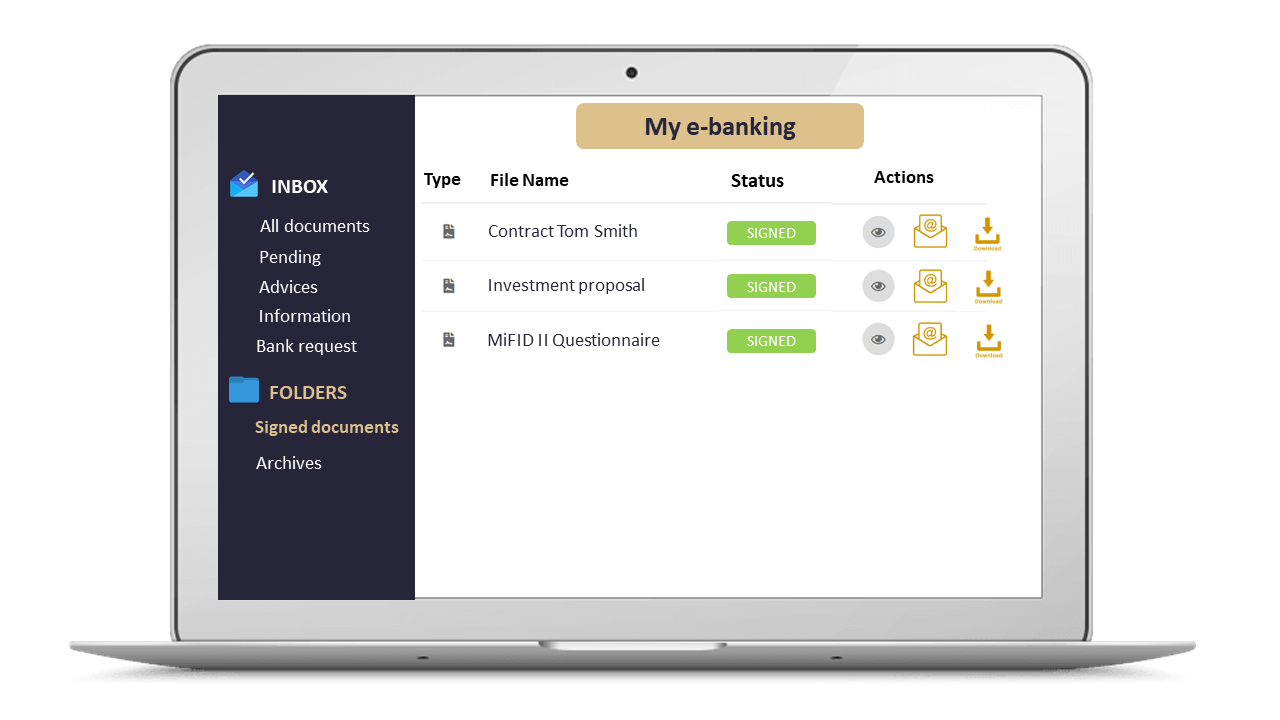 5) Signed document is stored on client account (i.e. e-banking)
Document can be emailed, downloaded, archived on company server… 
Signatys (Suisse)
Rue du Marché 20
1204 Geneva, Switzerland
Signatys (US)
12 E 49th St,
New York, NY 10017, USA