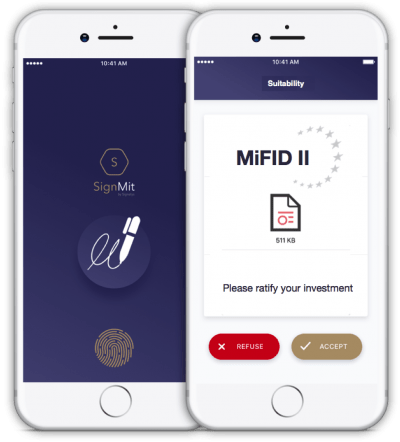 The first digital signature standard
Secure your banking exchanges via our SignMit app and receive clients approvals in a secure and compliant way! 
SignMit
Solution dedicated to the financial industry, SignMit allows clients to receive data or documents on their smartphone and being able to approve and sign them in a compliant and secure way.

Signing Hub
Easily integrate our signing service within your own platforms to make your clients or (external) collaborators sign online

SignLex
Sign your official documents online, and send them via an approved platform to Courts and Administrations


How can

TRUST 

between a  banker and his client be as strong as in the physical world?