A UNIQUE DIGITAL SOLUTION
FOR CLIENT DECISIONS




Send, Review & Sign with

SIGNMIT
A simple solution to sign and track client decisions
and receive secured and compliant decisions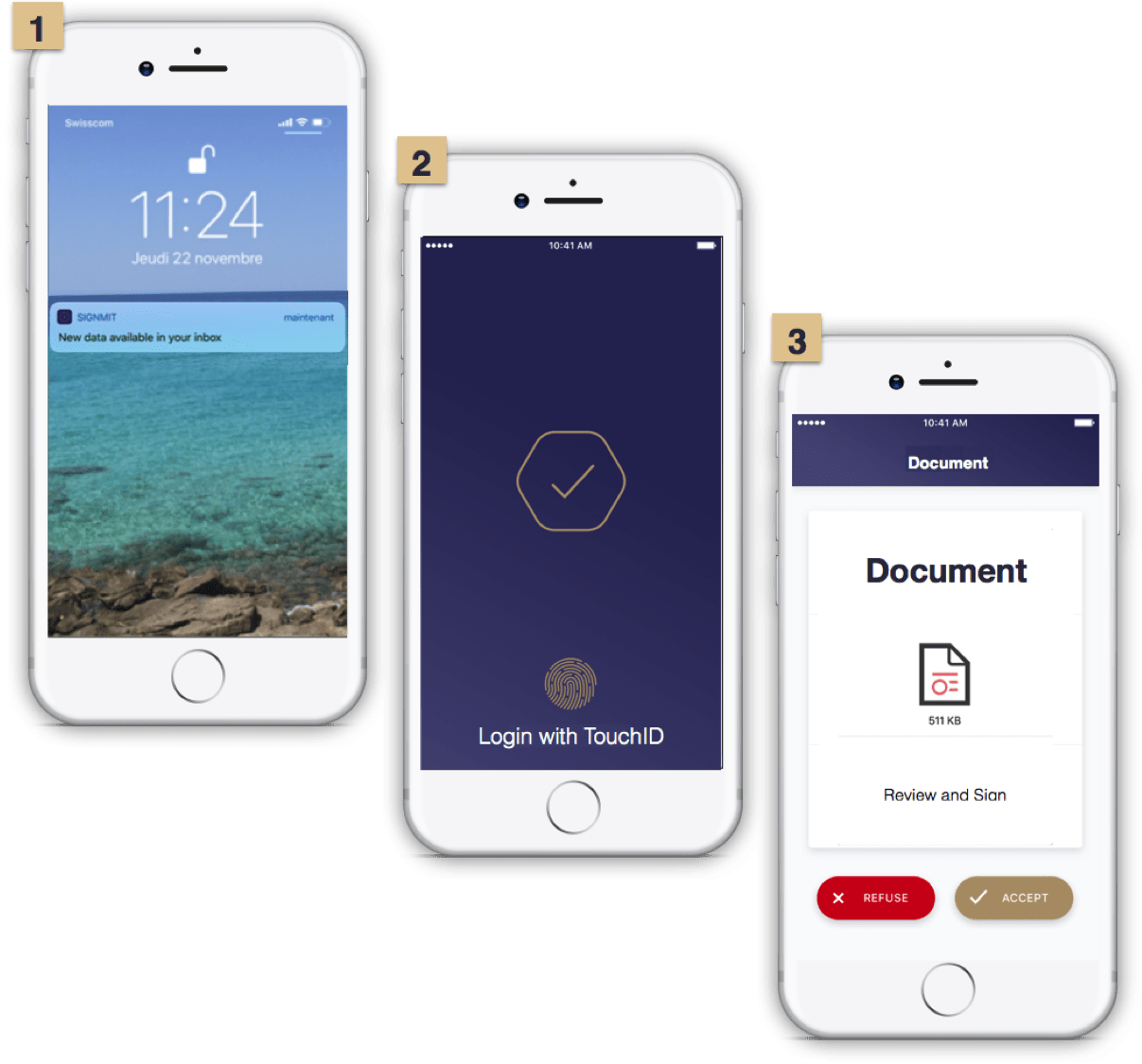 Speed up your process to send and receive signed documents
Save costs and time with electronic signature
Control customer's decisions in 3 simple steps :
Receive notification alerting for a new document
Open SignMit app with Strong authentication mechanism 
Review and accept to trigger electronic signature
Add legally binding and certified digital signature for critical decisions
​Manage and track all events to keep a body of evidence via audit trail to comply with regulations Zertes, eIDAS.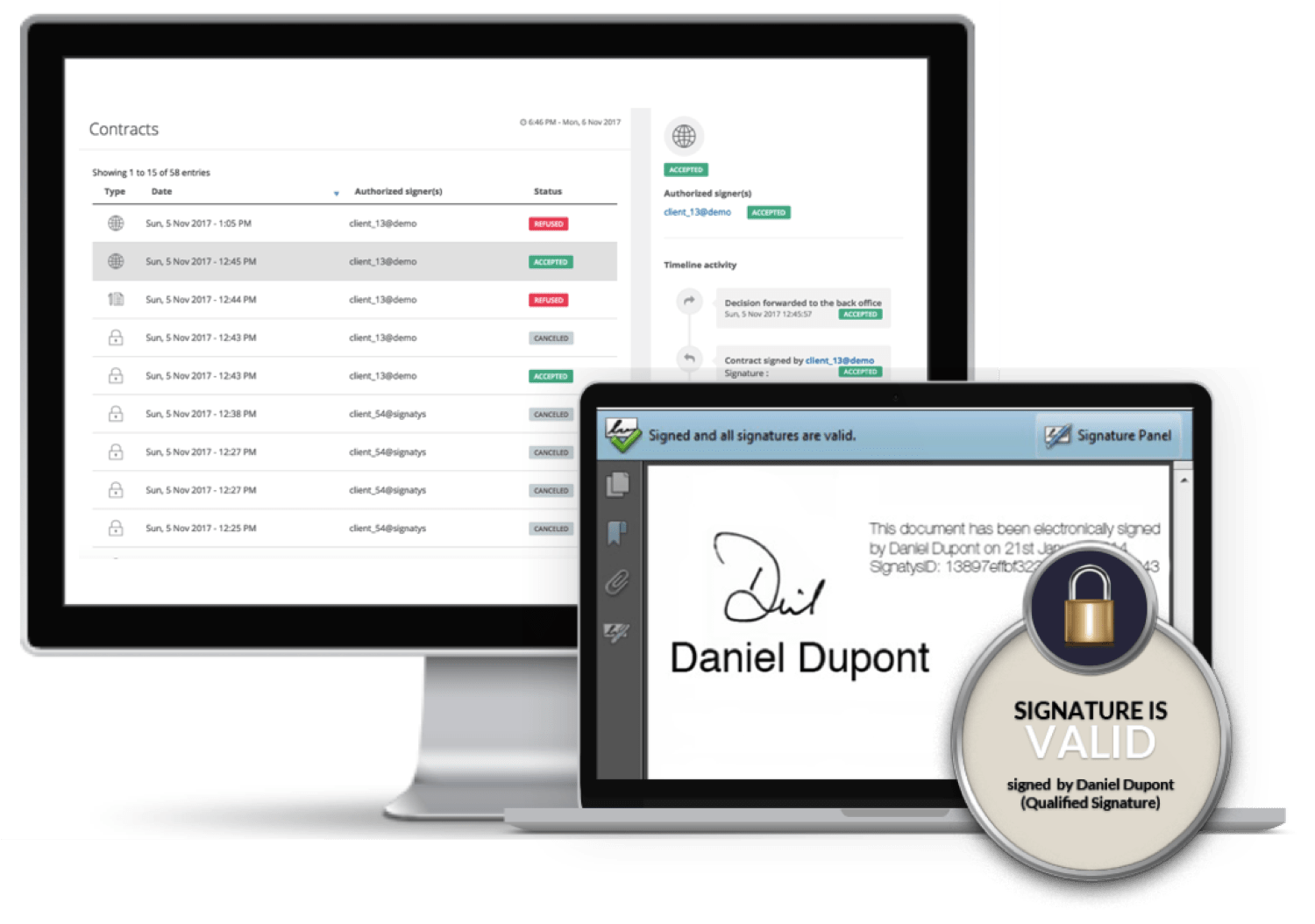 SignMit can be used by any kind of industries
to digitize any decisions workflows and manage multi approvals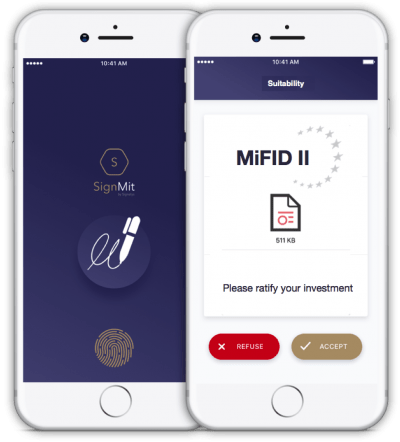 Experience the SignMit Banking package to set advanced or qualified signatures to cover dedicated banking use cases : 
Callback: Transactions authorization agreement 
Advisory: Investment proposals validation 
MiFID II / LSFin: Pre trade suitability report, Opt-in/Opt out documentation for customer classification change, Repapering
Onboarding contracts: Document signatures
eBanking AddOn is a dedicated solution to sign documents with QES* from customer eBanking.
*QES : Qualified Electronic Signature
SIGNATYS APPROACH
With more than 5 years spent within the digital signature and financial areas, Signatys built a significant expertise to provide our clients dedicated services and end to end solutions.
In partnership with Certificate Authorities and Integrators we propose our clients a unique approach to manage trusted digital relationships.
​
PARTNERSHIP
SignMit is now integrated with Temenos digital platforms and can be plugged into thousands of Banks' existing systems.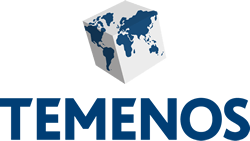 Certificate Authorities
Signatys work with Trust Service Providers (TSP) to provide digital certificates compliant Zertes and eIDAS in Switzerland, EU and around the world.
                                        
Strong authentication

2FA authentication
Login into the mobile app with biometrics and soft token
User friendly strong authentication compliant PSD2
Legally binding: compliant Zertes (swiss law) and Eidas regulations (EU)
Out-of-the-box solution integrated with certified digital signature providers
Handwritten signature value
Audit trail

Retrieve easily body of evidence
Track and carefully register all the events
Detect user behavior; when the document is read, how long,…
Secure mobile app
Standalone app (white-labeled) for any phones and tablets (iOS, Android)
Integrated within existing app through SDK
Security layer for mobile device