Legally Binding E

lectronic Signature



Signatys supports and provides you the tools to integrate electronic signature into your business.
Contact us for on-prem installation or start now signing on the cloud.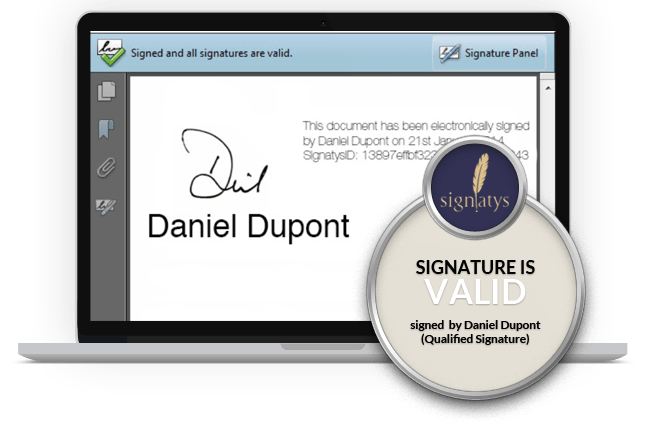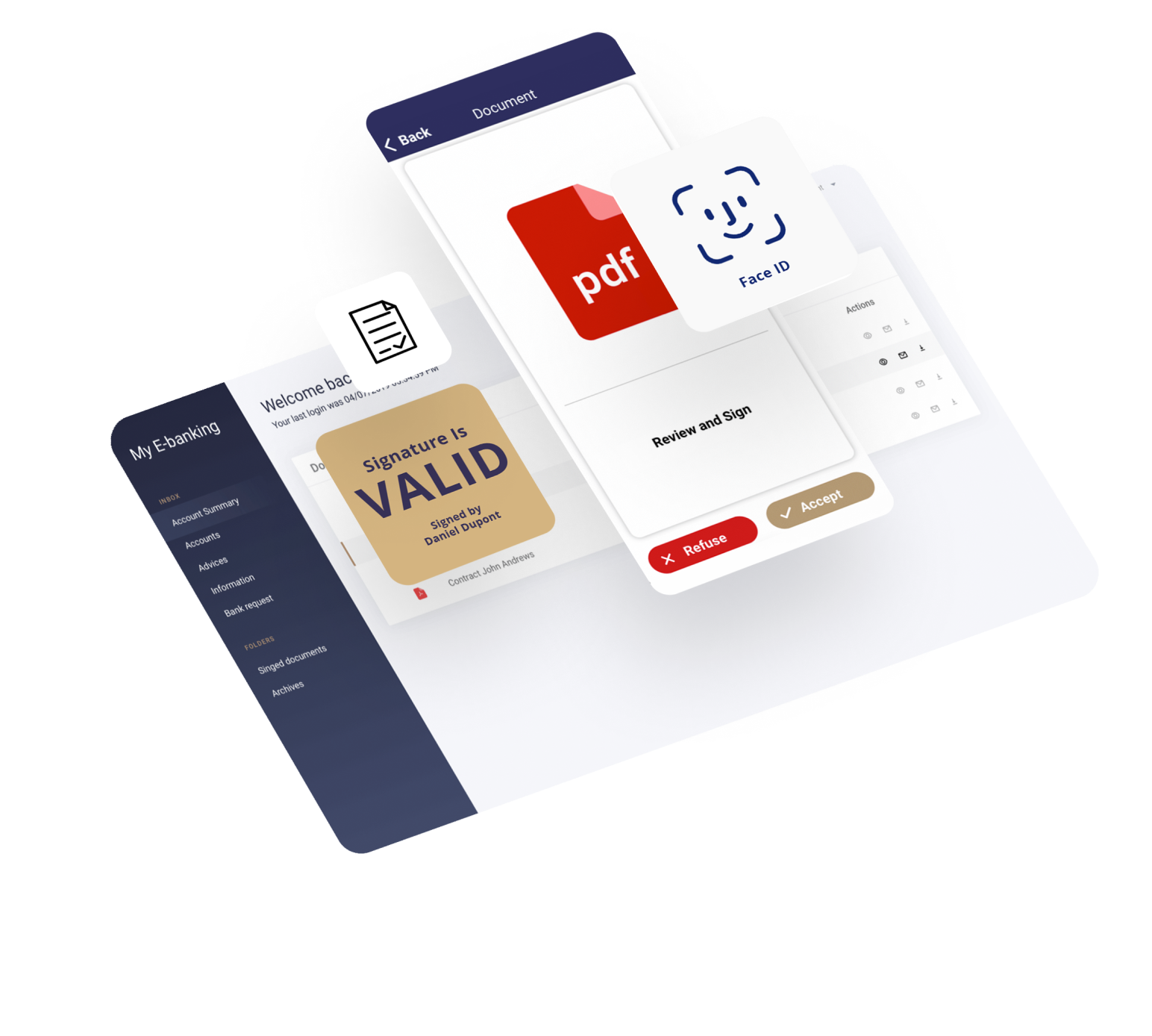 Signatys offers a tokenless solution allowing to sign online legally binding documents (Advanced/Qualified Electronic signature). Receive clients and employees signatures by connecting documents either to their smartphones or via our Web client. 
Digitize any type of workflow requiring a hand-written signature or approval and speed up your manual processes while reducing your operational costs.
All the events are tracked in an audit trail so you keep body of evidence in case of customer complaint or legal issue.
APIs are available to be integrated in your own environment. The solution can be integrated in-house with internal applications or used through our SaaS service.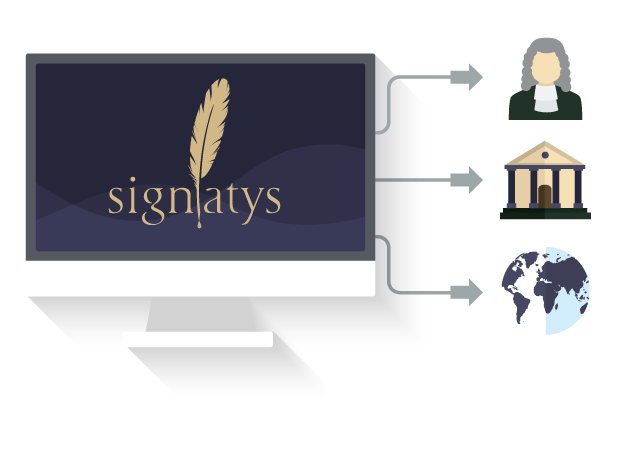 Signatys is specialized in the management of electronic signatures for sensitive and highly confidential documents. The solution can be integrated on premises for guaranteed security or be used on our cloud instance hosted in Switzerland.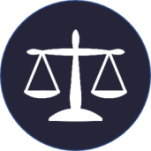 Qualified and Advanced Electronic Signature
Legally binding according to Swiss law (Zertes) and  European law (Eidas).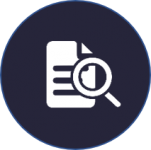 Audit Trail 
Track and carefully register all the events. Retrieve easily body of evidence.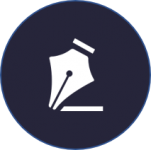 Visual signature
Add your callygraphic signature on your documents.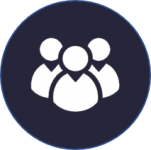 Multi-Signature
Several signatories can sign on document.
Signatys supports financial institutions and law firms with electronic signature integration in their business process.
Financial institutions 
Signatys covers use cases accross the customer lifecycle and this from the onboarding phase with account opening forms. We allow to respond to new regulations such as MiFID II and LSfin. Investment proposals and payment authorizations (CallBack) can be validated online.
Law firms 
Coupling the Qualified Electronic Signature to Incamail for electronic registered shipping, allows lawyers to send their files to the courts and to the various jurisdictions until midnight.
Human Ressources
Transform HR from hiring to retiring. Avoid paperwork by offering a simple and effective solution for signing employment contracts. Signatys also helps you manage sensitive end-of-contract agreements.
Board of directors  
Signatys allows signing room creation to facilitate board members signatures. All internal validations between employees can also be managed remotely in order to avoid unnecessary round trips.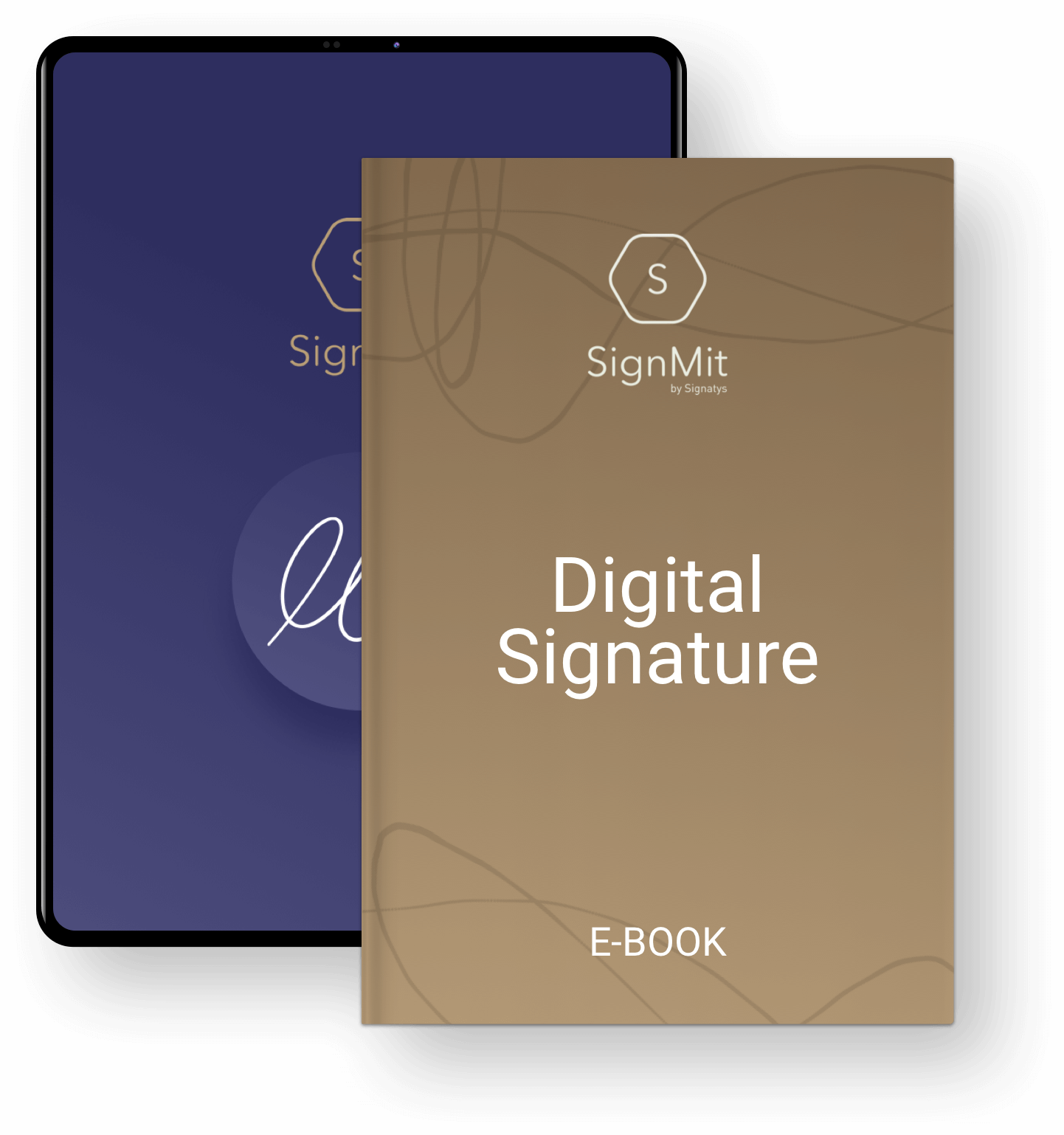 Download our free eBook
"Transition successfully to
an electronic signature system"
Digital transformation is an opportunity to streamline business processes and customer journey and is imperative to stay competitive. Our eBook gives you tips and advises on how to succeed this digital signature transition.
Enter your email to receive your eBook

Signatys (Suisse)
Rue du Marché 20
1204 Geneva, Switzerland
Signatys (US)
12 E 49th St,
New York, NY 10017, USA