Web Client 

for Qualified Electronic Signature
User perspective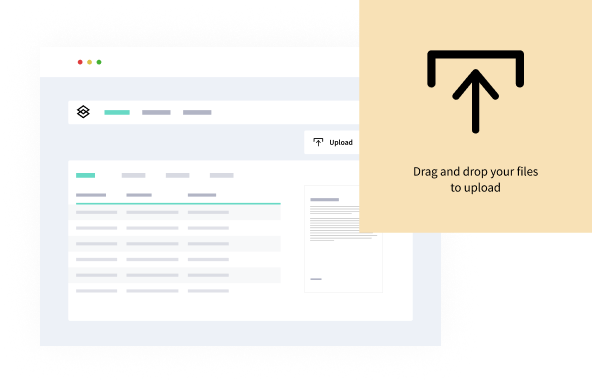 1) From the dashboard, upload documents and send them for signature. 
2) Receive an email notification with a link to open the document. Preview the document and add your calygraphic signature.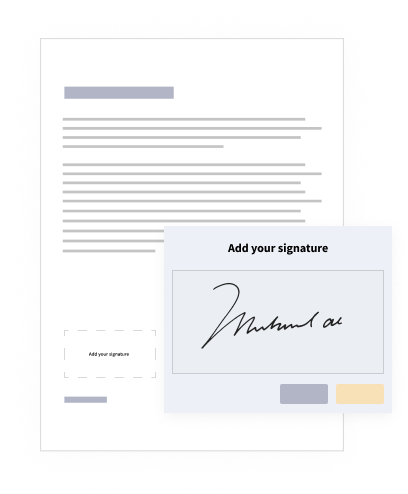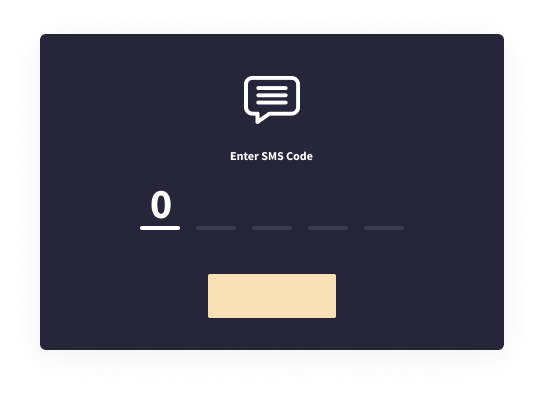 3) To trigger the electronic signature, enter the One Time Password received by SMS
Receive signed document with full details: 
Digital certificate with non repudiation attributes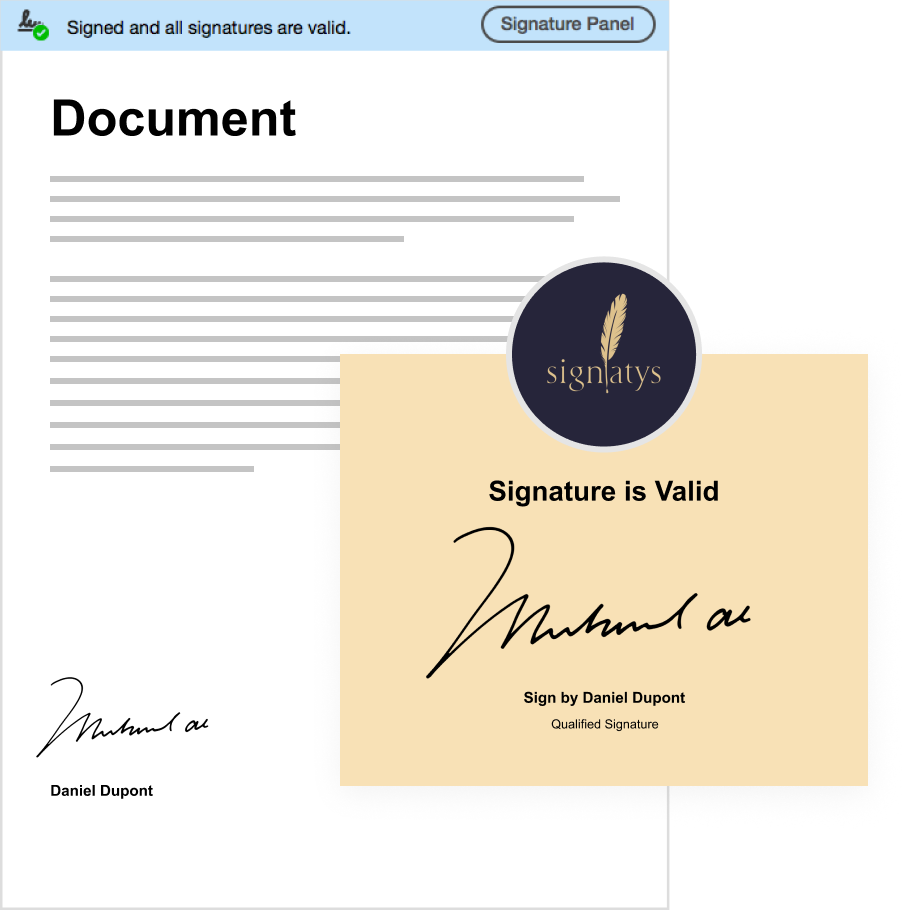 OPTIONAL FOR LAWYERS 
Registered shipping service for sending online signed files to court and administrations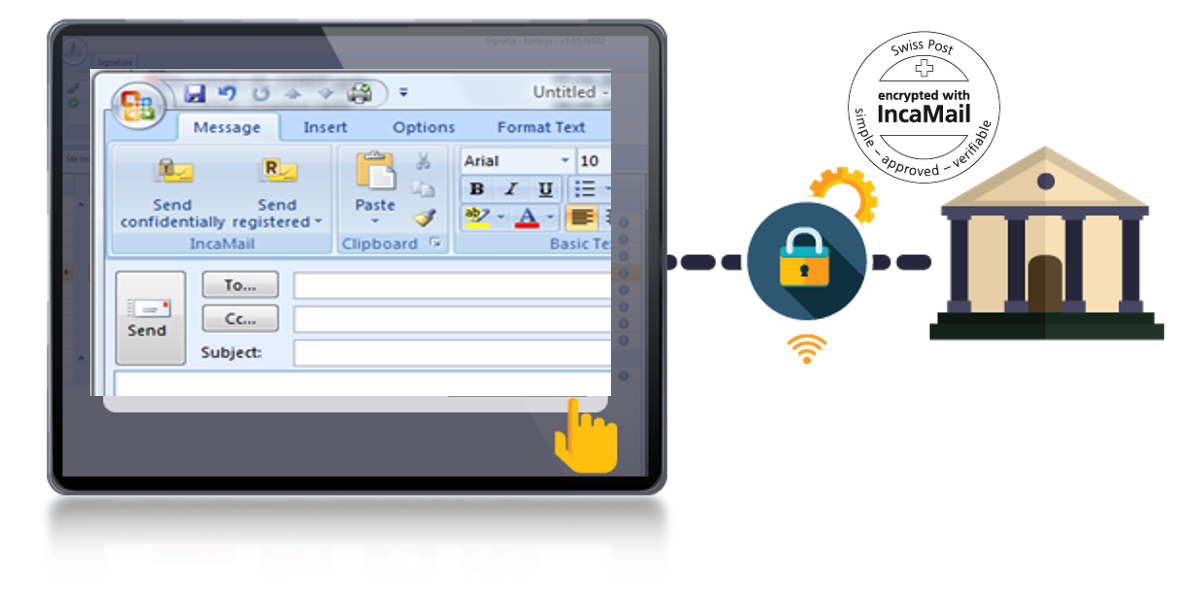 4) Send your document by registered shipping via Incamail. 
Signatys (Suisse)
Rue du Marché 20
1204 Geneva, Switzerland
Signatys (US)
12 E 49th St,
New York, NY 10017, USA